About Roche Monitoring Services, LLC:
Since 2004 Roche Monitoring Services, LLC has been providing quality offender GPS monitoring to courts and clients. Our most recent addition of alcohol monitoring SCRAMX will enable us to provide a full line of the industry's best offender monitoring services to our clients. The Roche name has been associated with the judicial system in the Tampa Bay area since the 1970's.
SCRAMx®:
Dual Functionality/One Deivce:
SCRAMx® combines continuous alcohol monitoring (CAM) with house arrest technology in one device – giving you the most powerful alcohol offender management solution on the market today.

PharmChek Drugs of Abuse Patch:
This is a state of the art, tamper-resistant patch
that ensures a successful reading every time.
This new-age patch detects cocaine, opiates
(heroin, morphine, codeine), amphetamines,
PCP, and marijuana, testing 24 hours a day
and provides a sanitary, non-urine approach
to drug testing.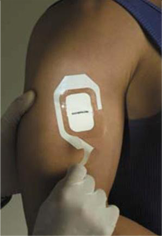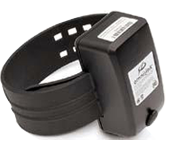 Global Positioning Sensor (GPS):
Omnilink provides a proven technology that works to
prevent crime, maintain offender compliance, and
increase the effectiveness and efficiency of offender
management.
10-Panel Test
Great for random employee or applicant drug testing. The test is inexpensive compared to urine drug testing when the cost of the collection site and the drug test itself are considered.