Drug Testing
Why PharmChek® drugs of abuse sweat patch?
Currently used by Federal Probation Department
Increased window of detection
Acts as a deterrent to drug abuse
Detects Parent Drug and Drug Metabolites
Variable Removal Date
Quick Application & Removal
No Urine Collections
No Sample Substitution
No Sample Dilution
Screens for: Marijuana, Cocaine, Opiates, Amphetamine/Methamphetamine & PCP
Oxycodone
Hydrocodone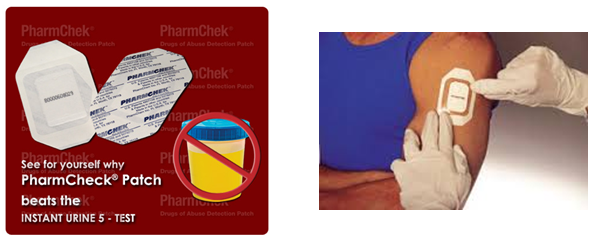 This is a State-of-the-art adhesive plastic film that holds an absorption pad in place against the skin. The film allows oxygen, carbon dioxide and water vapor to pass through so the skin can breathe normally, but larger molecules (such as drugs) are trapped in the absorption pad. Contaminants from the outside cannot penetrate the adhesive barrier so the patch can be worn while swimming, bathing and during athletics.
Multi-Panel Saliva Drug Test
This is a rapid screening test for the simultaneous detection of drugs in human saliva. The test is inexpensive compared to urine drug testing when the cost of the collection site and the drug test itself are considered.
Easy and convenient
Tests for AMP/OPI/THC/COC/PCP/OXY/BZO/BAR/mAMP/BUP/MTD/MDMA/PPX/TCA
A simple 2 piece packaged device
No more controlled collection sites
Observed Collections, hard to adulterate
Read results at 10 minutes
Test for 5 common adulterants and temprature
Also available K2/Spice
Multi-Panel Urine Drug Testing also available
Hair Specimen Drug/Alcohol Collection (Saliva screening also available)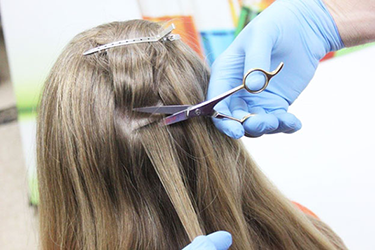 Test for parent drug and metabolite (ETG also available)
90 +/- day test window
ELISA methodology then (GC/MS),(GC/MS/MS) or (LC/MS/MS)
Industry-wide accepted cut-off levels by SAMHSA
1-3 day turnaround for results
SAMHSA Chain of Custody guidelines
MRO certified results